49ers have leverage, 'no intention' to trade Deebo Samuel, report says
On Wednesday, the San Francisco 49ers news world was turned upside down when ESPN's Jeff Darlington reported that wide receiver Deebo Samuel had asked for a trade. NFL Network insider Ian Rapoport later reported that the do-it-all 49ers were frustrated with his role in 2021, which played a part in his desire to get out. San Francisco asked him to catch passes and line up with the running back, which impacts the body.
According to Connor Hughes, who covers the New York Jets for The Athletic, the 49ers don't want to oblige their disgruntled star player. The team has leverage, after all. Samuel remains under contract for one more year and San Francisco can use the franchise tag in 2023.
"He's not coming out," a source told Hughes, who said the 49ers had "no intention" of trading Samuel.
It's unclear if this quote is from inside the 49ers organization or if it's the perception around the league. The team could consider trading Samuel but would probably be blown away by an offer. The most likely possibility is that the quote came from inside the Jets organization. This fits well with this report by Josina Anderson.
It makes sense that the initial report came from a Jets reporter. Many were quick to mention Team New York as a potential trade destination for Samuel, should the 49ers opt for a divorce. There are many former 49ers coaches on the Jets staff.
What if Samuel's camp decides to play hardball, skipping mandatory training camp? According to Spotrac, that would mean the loss of an accumulated season, making Samuel a restricted free agent in the upcoming offseason rather than an unrestricted free agent, further boosting the leverage of the 49ers.
San Francisco also has its first and only mandatory minicamp from June 13 to June 15. If Samuel is still on the team and not present for it, it would signal that he is sticking to his position. This is the last time the team will meet until training camp at the end of July. The 49ers kicked off their offseason program on Tuesday. Of course, Samuel didn't show up.
Nobody is perfect. Found an error in this article?
Report it.
Facebook Comments
More San Francisco 49ers news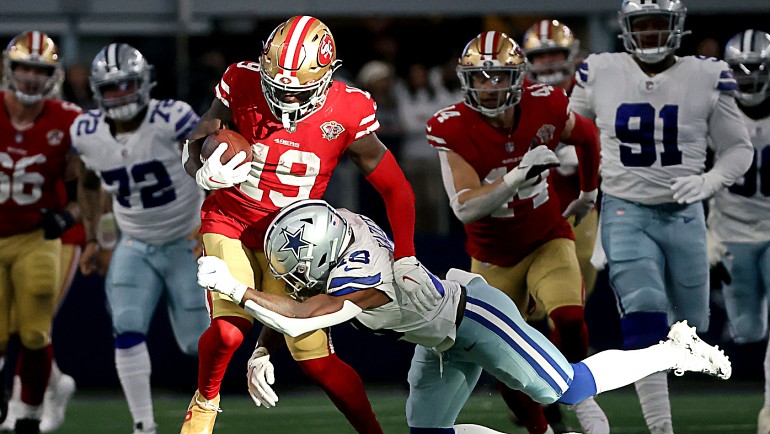 Deebo Samuel is asking the 49ers about $25 million a year, compared
Deebo Samuel might be tired of waiting for his new contract as he watches the other NFL receivers cash in this offseason. Davante Adams got a new contract from the Las Vegas Raiders worth up to $28 million a year after being traded from the Green Bay Packers. Tyreek Hill has signed a new contract worth up to $30 million a year after leaving the Kansas City Chiefs for the Miami Dolphins. The Buffalo Bills locked Stefon Diggs into a long-term contract, paying the receiver $24 million a year. Samuel continues to expect the 49ers to show the same kind of love. The dynamic wide receiver may have shown a bit of frustration by deleting all traces of his current squad from Instagram, which is a negotiation tactic not uncommon these days but not necessarily.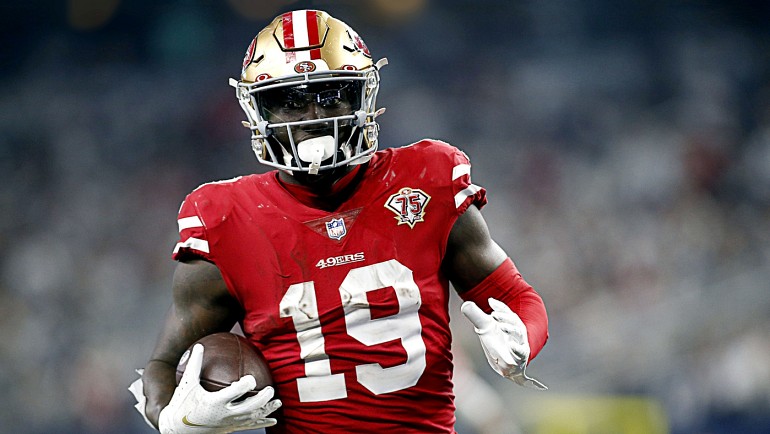 Is it time to worry about Deebo Samuel snubbing the 49ers on social media?
Are there any issues between the San Francisco 49ers and their star receiver, Deebo Samuel? First, many noticed that Samuel had unfollowed the team on Instagram. Most felt it wasn't a big deal, though. Some of us even laughed at the untimely angst it caused on social media. More recently, however, the receiver deleted his Instagram profile picture, which once showed him in his 49ers uniform. Apparently, Samuel also deleted any photos he posted of himself in a 49ers uniform. Deebo Samuel has withdrawn his
Florio: Why Deebo Samuel needs to take a stand against the 49ers
Deebo Samuel is looking to cash in on this offseason. The dynamic third-year wide receiver is entering the final year of his rookie contract and had a breakout season in 2021. It's been a wild offseason in the NFL, and Samuel has seen many of his peers get paid. $140 million over five years for Davante Adams. $120 million over four years for Tyreek Hill. $104 million over four years for Stefon Diggs. There is a lot of talk about Samuel's actions on social networks. The receiver deleted his profile picture, which once featured him in his 49ers uniform, from Instagram and all other game day photos on his account. Although this is Samuel's first post-rookie contract, Pro Football Talk's Mike Florio explains why Samuel's side might have more urgency in getting the receiver.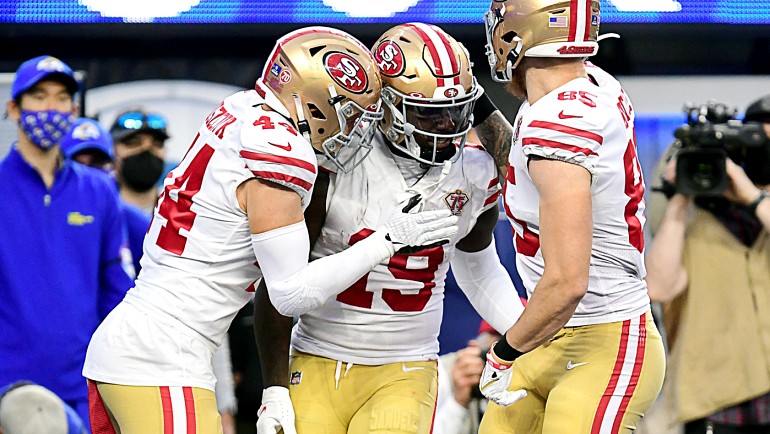 Peter King explains why Deebo Samuel will 'test the negotiating skills' of the 49ers
Deebo Samuel obviously wants to cash in while his stock is high. And thanks to last season's outstanding performance, the share price has soared. Now, are the San Francisco 49ers ready to commit financially to the young wide receiver after just one season breaking the 1,000 receiving yard barrier? In 2021, however, Samuel proved to be much more than a wide receiver. His 1,770 total yards and 14 total touchdowns included 365 rushing yards and eight rushing touchdowns, the latter an NFL record for a wide receiver. Oh, and he also had a passing touchdown. Calling Samuel just a wide receiver would be a disservice. He often lined up in the backfield as a running back, willing and able to take punishing blows from defensive linemen and