A look at digital banking plans from AEON Credit, Al Rajhi and Bank Islam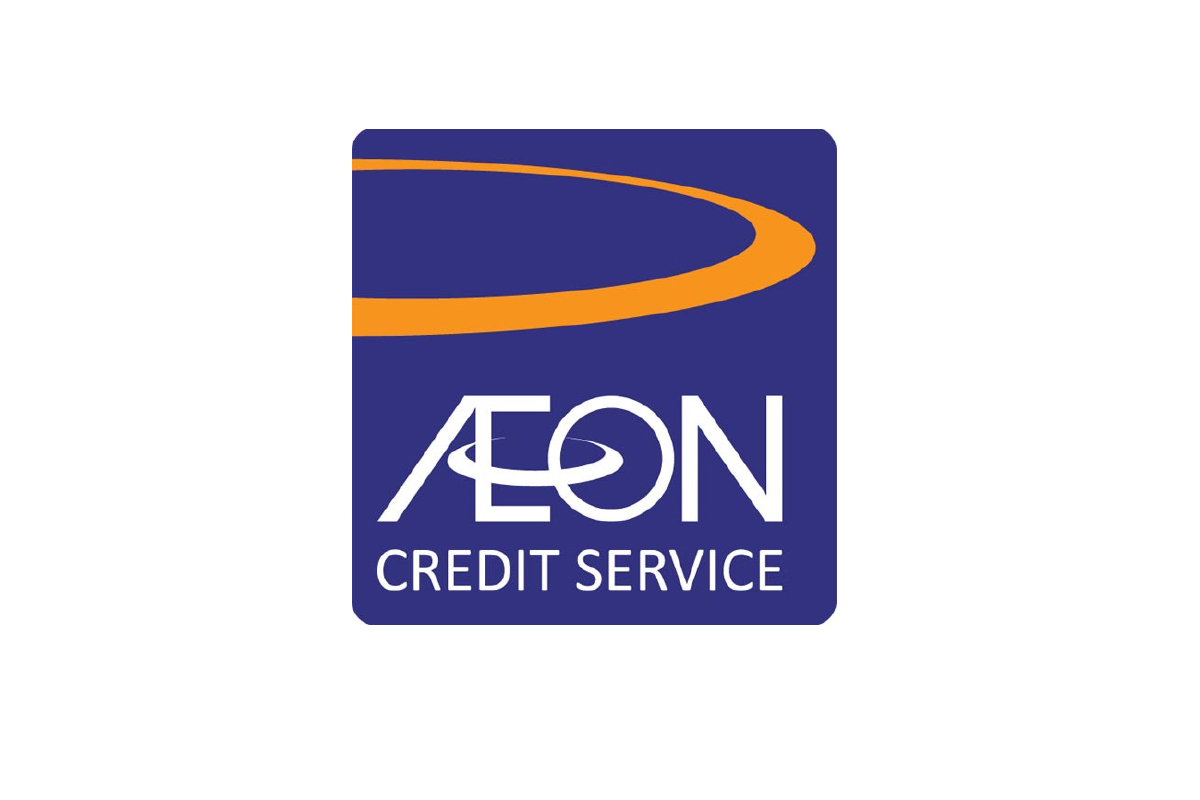 BANK Negara Malaysia may have only granted five digital banking (DB) licenses recently, but there are definitely more DBs coming to market, especially in the Islamic space.
At least two stand-alone Islamic banks – Bank Islam Malaysia Bhd and Al Rajhi Banking & Investment Corp (M) Bhd (Al Rajhi Malaysia) – plan to create their own digital banks with their existing Islamic banking licenses, to compete in the new and more landscape competitive. These should be launched this year.
Meanwhile, AEON Credit Service (M) Bhd, which landed one of five DB licenses issued by Bank Negara, wants to focus primarily on retail financing within the AEON ecosystem.
Its chief transformation officer, Ajith Jayaram, said DB should start with deposit and funding products. Later, it will introduce wealth management and investment products. "[We're aiming] to go to market in 12 to 18 months. Twelve months would be very early pilot testing and 18 months would be product rollout," Jayaram told The Edge in an interview.
AEON Credit, a consumer finance company listed on the main market, has obtained an Islamic DB license in a consortium with its parent company AEON Financial Service Co Ltd (AFS) and the fintech company MoneyLion Inc as a partner technological. The only other recipient of an Islamic license was a consortium led by KAF Investment Bank Sdn Bhd. AEON Credit and AFS will each hold a 45% stake in their DB, with MoneyLion holding the remaining 10%.
According to Jayaram, much thought had been given to ensuring that DB would complement, rather than compete with, AEON Credit's existing business. As a consumer finance company, AEON Credit offers personal, motorcycle and used car financing to customers who primarily belong to the bottom 40% (B40) income group and other underserved segments.
Considering that the upcoming DBs in Malaysia must focus only on the underserved and unserved segments, many have wondered if AEON Credit and the DB will end up competing for business.
Jayaram assures that this will not be the case. The reason AEON Credit applied for the DB license in the first place was to be able to introduce products and services that it is currently unable to offer under its existing license, he says. This includes wealth management as well as current account and savings account (CASA) products.
"Today, AEON Credit already serves the underserved, but only in the lending segment. Our existing license does not allow us to do wealth management products, investment products, or CASAs. Thus, customers do not have a complete financial lifestyle at AEON Credit.By providing wealth management, for example, [at the DB]you elevate or even complement the existing business of AEON Credit," says Jayaram.
"Our goal is for the new DB to complement AEON Credit's business today. While there may be some level of customer overlap, it is limited as we have separated customer profile and product segments between DB and AEON Credit.
Since AEON Credit's existing products are already Sharia-compliant and a majority of its customers are Muslim, "it made sense" to opt for the DB Islamic license, says Jayaram.
Regarding its business model, he said DB will focus on integrating customers into AEON's existing ecosystem. "The AEON Group in Malaysia has been in the retail business for almost 40 years and today we probably have a footfall of around five million customers. [visiting the mall]. And we already have approximately 4.4 million customers in our ecosystem, in addition to more than 2,000 suppliers, tenants and business partners. It makes sense for us to combine these strengths and offer a lifestyle bank to everyday customers," he says.
While DB will cater to both retail and small and medium enterprise (SME) customers, the primary focus will be on the former, as that is where its core strength lies.
"It is important for us to respond to the problems of our customers and to propose innovative solutions. It gives us a chance to uplift clients who are at different stages of life," says Jayaram.
AEON Credit expects DB to be profitable by year five, if not sooner.
"Based on regulatory requirements, DBs must break even within the first five years. For us, we know it can be shorter than that, just because we already have this captive [customer] base," says Jayaram.
He points out that the high marketing costs incurred to acquire customers is one of the main reasons why many DBs around the world have yet to turn a profit. "The cost of [customer] acquisition is extremely high. So one of the advantages of AEON and some of the other DB consortia in Malaysia is their [existing customer] base. The cost to market will be much lower than DBs trying to acquire customers," he says.
In a report released last week, Kenanga Research said the AEON consortium would be in "a favorable position" to launch its DB well within the 24-month deadline set by Bank Negara.
"With MoneyLion as a technology partner, its know-how and fintech platform could be built and localized accordingly. AEON's extensive data pool of consumer spending and repayment habits are also key elements in enabling DB to implement effective targeted marketing strategies," the research house said in the report. May 17.
He notes that MoneyLion, which has operated a DB in the United States since 2013, has about 2.3 million customers. It reported revenue of US$114 million in fiscal 2021 and, like most DBs, has yet to break even.
What other Islamic banks are doing
KAF Investment Bank has yet to unveil its plans for its DB, but observers say it is also likely to focus heavily on retail clients. Its consortium includes Moneymatch (a remittance player), Carsome (an integrated automotive e-commerce platform) and Jirnexu (owner of the RinggitPlus website).
KAF itself is a well-diversified financial services group with interests in money market activities, investment banking, brokerage, fund management, unit trust and fiduciary services.
For its part, Al Rajhi Malaysia aims to launch its DB this year, its CEO Arsalaan Ahmed told The Edge. "Our next DB will be complementary to our existing business in Al Rajhi Malaysia, as both banks will focus on different customer segments. DB will focus on retail and SMEs [customers] and our existing bank will focus on the affluent, the elderly, the less tech-savvy and medium/large enterprises, financial institutions and investment banks," Arsalaan said.
Asked why Al Rajhi Malaysia chose not to imitate what most banks do, which is to offer digital products and services on their own without having to create a separate database, he replied: "The optimal way to grow our business, with our license, is to adopt a greenfield project approach rather than simply digitizing existing products and services, [which is] a path we did not take.
"Al Rajhi Malaysia's goal is to establish a distinct digital bank, to provide a complete end-to-end digital banking experience to our customers, where they can be empowered by our cutting-edge technology to achieve more in their lives. . [We] will have the advantage of charting a new journey on a blank canvas.
Arsalaan adds that this approach also allows it to leverage innovations without having to worry about legacy issues. He says the group is working with global consultancy Oliver Wyman and other digital experts to design and build the bank. It envisions providing customers with "disruptive, mobile-first and highly scalable banking" in the form of a cloud-based digital bank.
Bank Islam declined to comment for this story. In an interview with The Edge last October, however, its CEO Mohd Muazzam Mohamed expressed hope that its DB, which targets the underserved segment, would launch this year.
Asked for an update in January, he said: "Through our separate division, CDX, the digital banking proposition recently completed testing. [Right] now we are at the end of the discussion with regulators for the launch of the minimum viable product proposition (MVP) of digital banking, which is expected soon.
He says the MVP will undergo a period of intensive early feedback collection to validate the product's market fit and ensure customers have a good experience with the app.
Meanwhile, Kuwait Finance House (Malaysia) Bhd, another standalone Islamic bank, is "currently reviewing and evaluating the implementation of its digital strategy," its CEO Mohd Hazran Abd Hadi told The Edge, when asked. asked how she plans to compete with upcoming DBs. "The aim is to position the bank among the various digital banking service providers focused on technological innovation in banking services, which will be accessible in all market segments."
Bank Negara granted conventional DB licenses to a consortium consisting of Boost Holdings Sdn Bhd (a subsidiary of Axiata Group Bhd) and RHB Bank Bhd; a consortium led by GXS Bank Pte Ltd (comprising Grab Holdings Inc and Singapore Telecommunications Ltd) and Kuok Brothers Sdn Bhd; and a consortium led by Sea Ltd (owner of the Shopee e-commerce platform) and YTL Digital Capital Sdn Bhd.
In a report released last week, CGS-CIMB Research said digital banks could focus on an untapped pool of RM10 billion value – similar to revenue – in 2023. "Ernst & Young estimated a pool of total value of RM91 billion for banks (retail and SME customers) in 2023. Within this framework, we believe that DBs could aim to take a share in the segments amounting to a total value pool of around RM10 billion, comprising RM3 billion of new SME lending customers and RM7 billion for underbanked and unbanked retail customers," he said.
CGS-CIMB continues to have an "outperformance" call on the banking sector. "We remain confident that the emergence of new DBs will not materially change the competitive landscape of the banking industry over the next three to four years, especially as new DB license winners will be limited to focusing solely on unserved sectors and the underserved segment and considering the RM3 billion cap on asset size per DB within three to five years of incorporation," it says.