If we compromise the banking space, the economy will collapse – Prof. Lord Mensah & More Latest News Here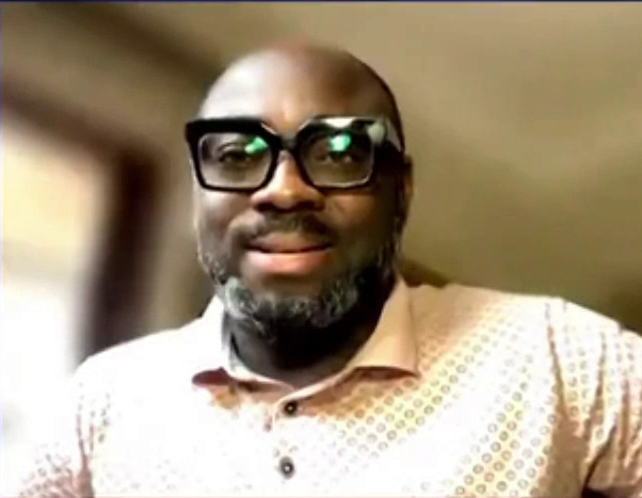 bookmark
An economist at the University of Ghana Business School (UGBS), Professor Lord Mensah argues that if the banking space is compromised, the economy will collapse.
He made this known in an interview on Newsfile on Saturday August 20, 2022, to host Samson Lardy Anyenini.
According to Professor Mensah, Ghana's economy is dominated by banks, hence the need to protect it.
"Banks as they exist play a major role in all economies. If we compromise the banking space, this economy will collapse.
"It's an economy dominated by banks unlike the United States where the financial market dominates. So, yes, it's an area that we have to protect," he said.
Professor Mensah said a lot of money is spent in banking without looking at the assets that come with banks.
He further explained that every bank has assets and liabilities on its balance sheet – and when the bank is taken over, the assets and liabilities must be made available.
"Now the banks, if you look at their balance sheets, they all have assets and liabilities. As a receiver, you assume to take both assets and liabilities.
"So at the time the banks were taken over, what were their assets and what were their liabilities?" he asked.
The economist explained that most of the banks have registered as entities that have their own operations, and that is the reason why banks are facing a crisis.
Commenting on the $10 million grant that was awarded to the Executive Director of the Economic and Organized Crime Office (EOCO), Prof Mensah said he did not know why the money was delayed when it was awarded to a entity that will help unravel what happened. in the banking sector.
"Looking at the 10 million that's being extended to EOCO, I've been wondering, so all this time what are we waiting for to extend the 10 million facility to an entity that's going to help us sort out what happened in this space".
He explained that a lot of money is sometimes spent to sort out situations and he hopes that the money that has been granted to EOCO will give a positive result.
"Unfortunately for us, we normally hear of money being spent saving situations. We normally hear of money being spent unraveling something that becomes a criminal case, but in the end we get nothing out of it.
"So hopefully that 10 million that's been pumped into EOCO, we should be able to get something out of it, and then whatever the state is going to lose as a result of this cleanup, the investigations that they'll do, we should to be able to know that too.
If we compromise the banking space, the economy will collapse – Prof. Lord Mensah & Latest News Update
I tried to give all kinds of news to y'all latest news today 2022 through this site and you will like all this news very much because all the news that we always give in this news is always there. It's on a trending topic and regardless of the latest news
it was always our effort to reach you that you continue to get the Electricity News, Degree News, Donation News, Bitcoin News, Trade News, Real Estate News, Gaming News, Trending News, Digital Marketing, Telecom News, Beauty News, Banking News, Travel News, Health New, Cryptocurrency News, Claims News the latest news and you always keep getting the news information for free through us and also tell people. Give that any information related to other types of news will be
If we compromise the banking space, the economy will collapse – Prof. Lord Mensah & More Live News
All this news i made and shared for you, you will like it very much and we keep bringing you topics like every time so you keep getting hot news like trending topics and you It's our goal to be able to have
all kinds of news without going through us so that we can reach you the latest and best news for free so that you can go further by getting the information of this news with you. Later we will continue
to provide information on more world news update today types of latest news through posts on our website so that you always keep moving forward in this news and whatever type of information will be there, it will definitely be passed on to you.
If we compromise the banking space, the economy will collapse – Prof. Lord Mensah & More News Today
All this news that I have brought you or will be the most different and best news that you will not get anywhere, as well as the information Trending News, Latest News, Health News, Science News, Sports News, Entertainment News, Technology News, Business News, World News of this made available to you all so that you are always connected with the news, stay ahead of the game and continue to today's news all types of news for free till today so you can get the news by getting it. Always take two steps forward
Credit goes to news website – This news website from the original content owner. This is not my content so if you want to read the original content you can follow the links below
Get original links here🡽