"Leveraging Technology to Break Digital Bias" – 2nd Deputy BoG Governor to Women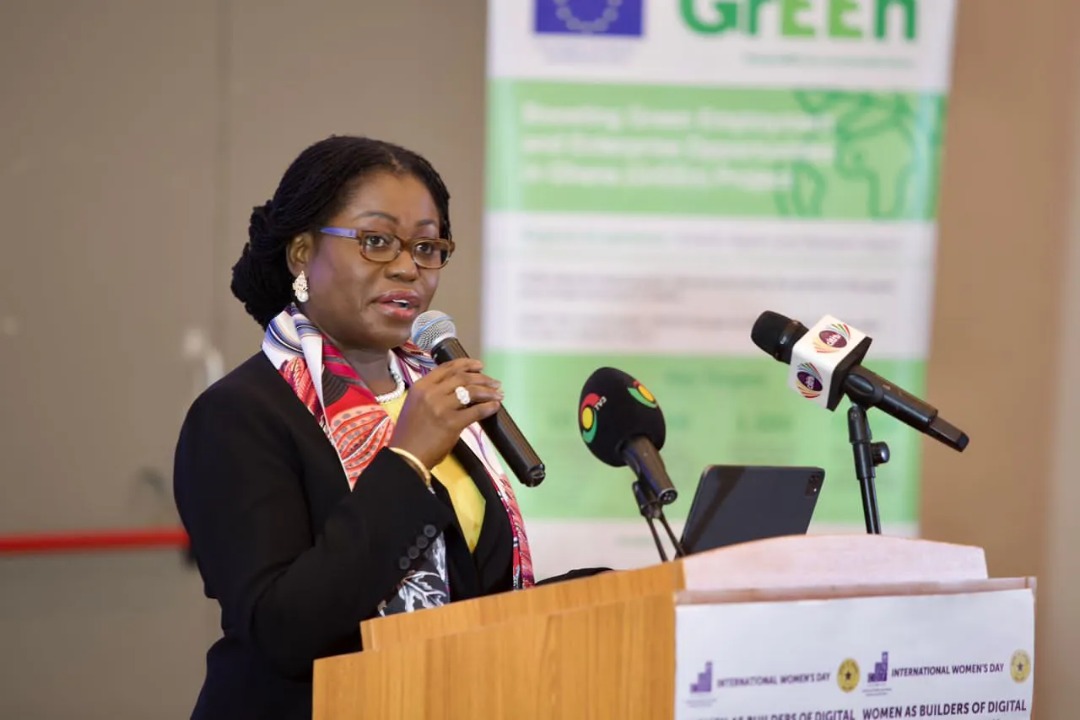 Bank of Ghana Second Deputy Governor Elsie Addo Awadzi urged women to leverage technology to break the digital bias.
According to her, Elsie Addo Awadzi, there are vast opportunities in the digital space that women can take advantage of.
This, she believes, will increase women's participation in the 4th Industrial Revolution as well as women's economic participation.
Speaking at the International Women's Day dialogue organized by the United Nations Capital Development Fund and the Bank of Ghana, Elsie Addo-Awadzie said, "If we are to be able to achieve the goal of sustainable development 5 on gender equality and women's empowerment, we need to harness the power of technology.
"There are vast opportunities for women to advance through online education and skills acquisition, access to telemedicine, increased trade in goods and services with more options digital payments. For example, a village woman can sit in her room and sell something using mobile money as a payment channel. »
Deputy Minister of Gender, Children and Social Welfare, Lariba Zuweira Abudu affirmed the ministry's commitment to ensuring women's participation in economic development.
"Digitalization and data can help accelerate the empowerment of women as builders of digital economies. Discussing how to unlock the potential of data and digital solutions to guide decision-making for the benefit of women's economic empowerment is a key focus area that gender will support."
"The Ministry of Gender, Children and Social Welfare will commit to supporting a voluntary coalition between the public and private sectors to increase women's participation in the workforce and in leadership to drive a digital economy ecosystem," she added.
The United Nations Capital Development Fund (UNCDF) Country Manager, Enea Stocco, highlighted some of the feats his team has achieved in the hope of breaking down biases in favor of women.
"UNCDF is implementing tailored actions to improve access to and use of financial services with a particular focus on vulnerable women as one of the main target beneficiary groups. To promote the sustainability and effectiveness of the proposed intervention, UNCDF uses a human-centered design approach to develop financial and digital services from the needs of women".
"UNCDF offers a full range of digital financial services ranging from savings, loans to remittances and financial education, ultimately helping to close the gender gap," he said.