Mooresville man finds credit card skimmer at gas pump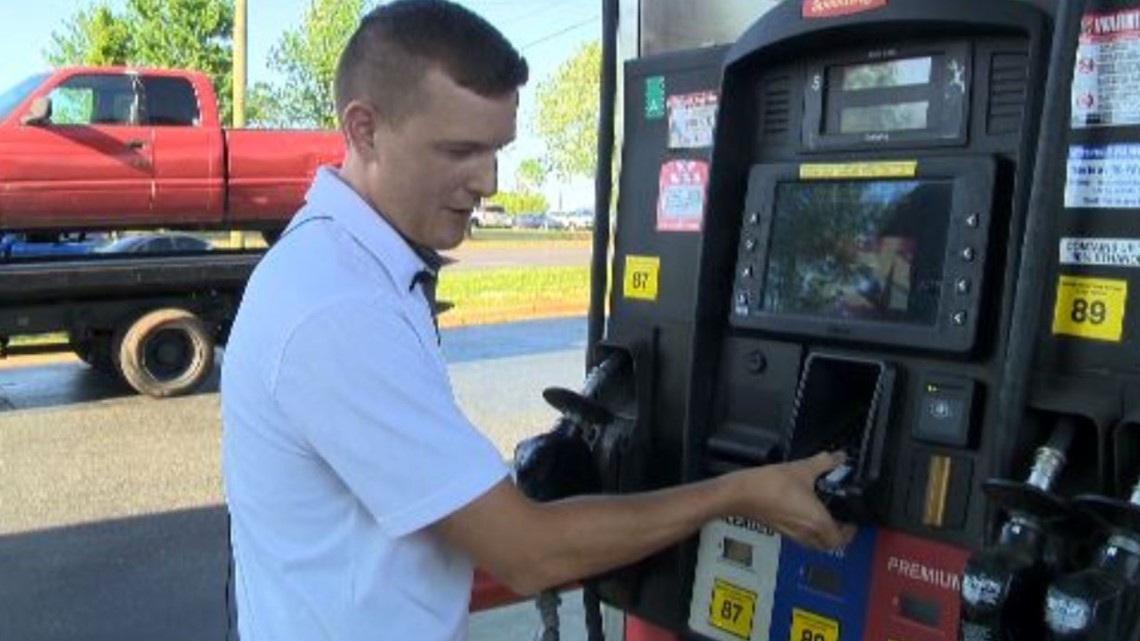 Erik Baxter said he always inspects the card reader before pumping gas. This time, the double check paid off.
MOORESVILLE, NC — A Mooresville man is warning others about how to protect your personal property after he said he found a credit card skimmer at a gas station pump.
Tuesday evening at Mooresville Speedway, Erick Baxter says he went through his usual routine of checking the card reader before refueling. But this time it was different.
"I was like, 'Look, I found it!' Kind of like Charlie in the chocolate factory, like the golden ticket," Baxter said.
For the latest breaking news, weather and traffic alerts, download the WCNC Charlotte mobile app.
He said he discovered a credit card skimmer that appeared to be attached to the pump with double-sided tape. Often skimmers aren't so obvious, but Baxter says one simple step can help you notice a difference.
"If you give it a light nudge, it comes right out, which is exactly what happened," Baxter said.
You can stream WCNC Charlotte on Roku and Amazon Fire TV, just download the free app.
He says he immediately informed the gas station employee, but also took to his Facebook page to warn others as well.
So far, there have been no reports of anyone whose money or credit card information has been stolen from this skimmer.
If you have any information about this skimmer device or think you may be a victim, give Mooreville Police a call.
ALSO ON WCNC CHARLOTTE: David Tepper: Panthers won't have public 'back and forth' with Rock Hill
ALSO ON WCNC CHARLOTTE: Feds considering adding new offshore wind farms off North Carolina coast