Swiss banking secrecy law clashes with freedom of expression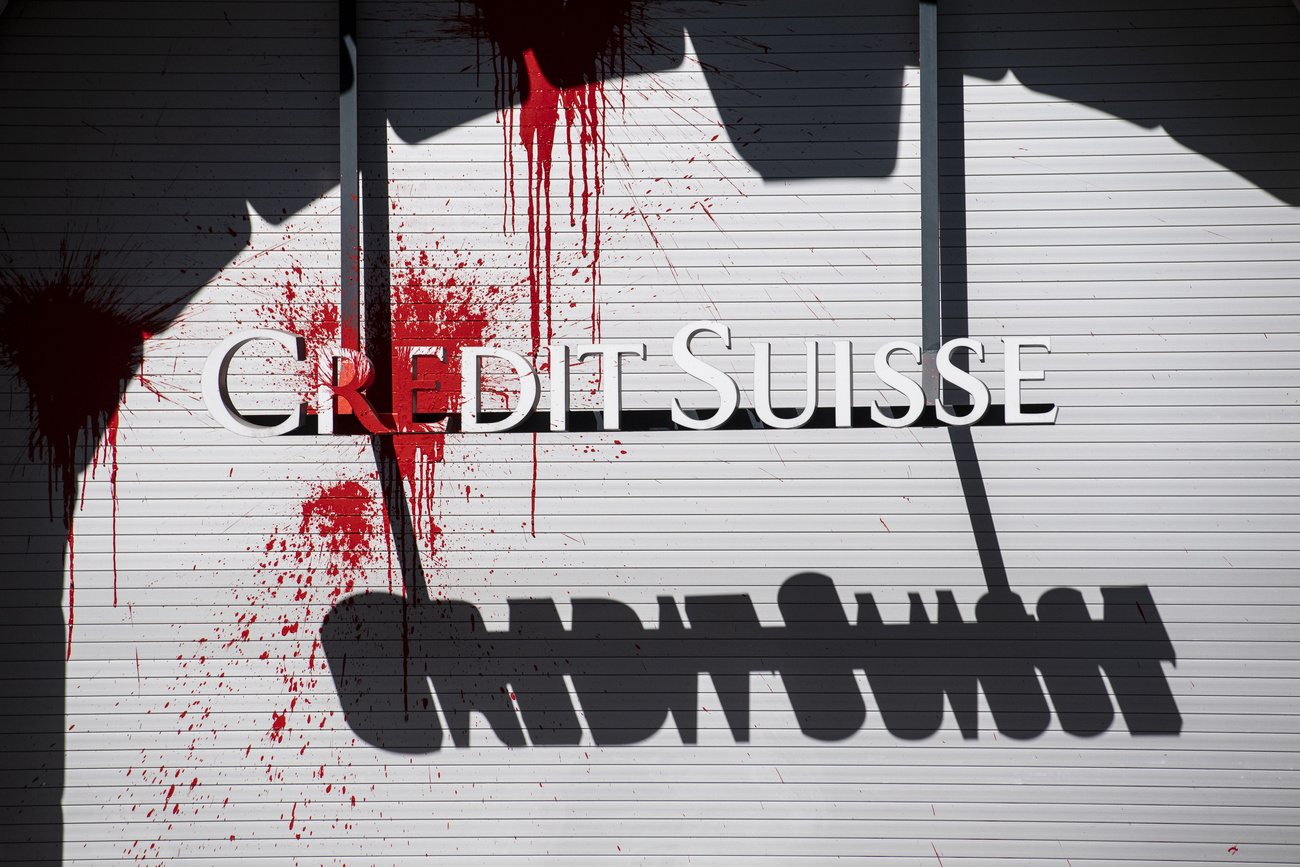 Journalists who publish leaked data about Credit Suisse bank clients could face up to five years in prison under Swiss law. Fear of criminal sanctions prevented Swiss media from participating in the "Swiss Secrets" investigation and raised questions about freedom of expression in Switzerland.
This content was published on February 21, 2022 – 15:56

swissinfo.ch
"The fact that banking data is leaked in foreign media today, while there is a research ban in Switzerland, is an absurdity that must be abolished," said Arthur Rutishauser, editor-in-chief of the largest Swiss media group, based in Zurich. Tamedia, wrote in an editorialExternal link.
Breaching client confidentiality has been a codified crime for bankers in Switzerland since 1934. A wave of data leaksExternal link in Germany and other countries saw banking laws extended in 2015 to criminalize the use of such stolen information, including journalists.
This placed media like the Tages Anzeiger in a delicate situation when a whistleblower provided details of Credit Suisse clientsExternal link, including dictators and criminals. As media in various other countries sifted through the evidence, Swiss journalists decided the potential cost was prohibitive.
"Journalists can be prosecuted if they publish data on a person they received in violation of banking secrecy," the State Secretariat for International Finance told the newspaper.External link.
Public interest versus bank secrecy
Irene Khan, UN Special Rapporteur on the promotion and protection of the right to freedom of opinion and expression, said she would raise the issue with the Swiss government. "Prosecuting journalists for publishing bank details in the public interest would violate international human rights law," she said.
Several banking whistleblowers have already been jailed for leaking dataExternal link in Swiss. The classic media defense of "public interest" has never been tested in Swiss courts and the Tages Anzeiger did not want to be the first potential such case.
English Guardian journal, which analyzed the data, was puzzledExternal link by a potential "brazen attack on freedom of expression, especially in a country like Switzerland, which is among the top ten countries in the world press freedom ranking".
The Paris-based organization Reporters Without Borders condemned the Swiss banking law as an "intolerable threat to freedom of information" and called on the Swiss authorities to refrain from prosecuting journalists who received the bank details.
"Provided that the information revealed by the leak of bank data is true and contributes to a debate of general interest, its publication by the media must be protected by the freedom of the press, guaranteed both by the Swiss Federal Constitution and by the European Convention on Human Rights," said Denis Masmejan, Secretary General of Reporters Without Borders Switzerland.
The left-wing Social Democratic and Green parties have both called for the law to be changed to prevent it from muzzling the press.
Credit Suisse released a statement saying the bank will "continue to analyze the matters and take additional action if necessary," but declined to confirm whether this could include criminal complaints against the person(s) who disclosed the data or anyone who received them.
Tax Evasion Tracking
The extension of the Bank Secrecy Act in 2015 aimed to punish third parties who profit from stolen banking information. This followed a series of leaks sold to German states to help them track down tax evaders.
A former computer scientist at the HSBC private bank in Geneva, Hervè Falciani, also transmitted confidential data to the French authorities. He was sentenced to five years in prison but did not attend the trial and remains a fugitive.
Since July 2015, anyone actively involved in leaking customer data can be punished with up to three years in prison, up to five years if they profit from this business.
Although it was recognized during the parliamentary debates that led to the update of the Swiss banking law that journalists could be implicated as criminals, the law went into effect anyway. No journalist has been prosecuted for these reasons to date.
In 2017, Switzerland started automatically exchanging the data of Swiss bank customersExternal link with a range of other countries for tax purposes. But strict banking secrecy still applies within the Alpine nation despite efforts to strengthen the criminal code for domestic tax offendersExternal link.
Complies with JTI standards
Find out more: SWI swissinfo.ch certified by the Journalism Trust Initiative