Yapily launches variable recurring payments to accelerate open banking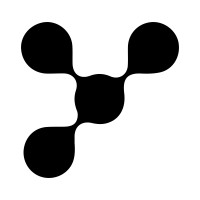 By Edlyn Cardoza
Today
Checkout payment platform
Financial services
Yapily, the open banking platform today launched Yapily Variable Recurring Payments (VRP) to accelerate innovation in the open banking ecosystem.
The VRP allows businesses and consumers to use open banking for recurring payments of variable amounts, without the need to re-authenticate each transaction. VRPs are a highly anticipated open banking solution that promises better returns for merchants and more secure and convenient payments for end users.
Ben Aier, Vice President of Products at Yapily, made a remark saying, "This is a great example of how Yapily and open banking are helping to create a healthy payment ecosystem where there is value for every participant. We are proud to break down barriers to innovation in this space and to meet the changing needs of banks, merchants, PSPs, businesses and consumers.
One-click payment platform Volume will use the Yapily VRP to enable its UK merchant customers to reduce costs, increase payment volumes and provide a frictionless alternative to standing orders and direct debit payments automatically over time.
"VRP has triggered the next wave of checkout disruption. It is the direct debit equivalent of open banking, except where the movement of money is faster, cheaper, and where the customer has more control. It has the potential to be transformative for any business," said Simone Martinelli, founder and CEO of Volume. "At Volume, we're on a mission to eliminate hidden fees at online checkout for consumers and merchants, and Yapily helps us turn that vision into reality."
Yapily has partnered with the Ozone API to enable more participants within the open banking ecosystem to benefit from VRP. The partnership between Yapily and Ozone API will provide a solution for banks and financial institutions to go beyond the minimum regulatory requirements and commercialize their APIs.
Huw Davies, Co-Founder and Chief Commercial Officer at Ozone API, commented : "We founded Ozone API when we saw how difficult, expensive and time-consuming it can be for banks and financial institutions to deliver high-quality, standards-based APIs. Our partnership with Yapily means we can now bring the benefits of VRP to these businesses, enabling them to build closer relationships with their customers, reduce losses from payment fraud and ultimately generate new sources of income. With Yapily, we have everything a bank needs to activate and monetize this opportunity. Now that the CMA VRP deadline for sweeping the UK's nine largest banks has passed, our mission is to ensure that no bank is left behind.
"We have seen a positive industry response to the implementation of scanning, however, it is only when VRP APIs become more widely available that the truly innovative use cases for open banking will be unlocked. This will not only enable better and fairer financial services for all, but will lead to increased adoption by consumers and businesses.Now, greater collaboration between banks, third-party providers and policymakers is needed to ensure the transition. from me-to-me payments to me-to-business payments is coming to fruition," added Maria Palmieri, Director of Public Policy at Yapily.